Innovative care models enabled by technology are being embraced by aged care providers across Australia. Agnes partner, Luke Grieve is at the frontline of this change. Luke is a private and public health care industry expert. Like Agnes, Luke is for the aged care industry, optimising and supporting agile execution of innovative care models and commercialisation strategies.
Below is a guest blog from Luke about innovation in aged care.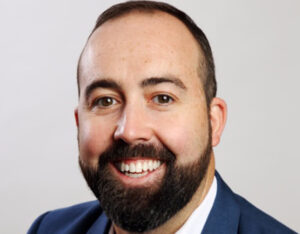 Being investment ready is critical to avoid a fast fail. For technology innovators, this includes understanding the needs of aged, community and disability care providers. Providers have been trialling technologies including:
Client portals – to assist with client "stickiness"
Telehealth – remote service delivery
Home monitoring including predictive intelligence
Falls detection, Virtual Reality, Artificial Intelligence, chat bots and much much more……
Traditionally it has been hard for technology sales into the aged, community and disability sectors. However, with the advent of customer centric funding mechanisms the money is being driven by the client and their perception of value. Clients are querying overheads such as administration and case management like never before. Customer choice is also increasing with 217 new approved homecare providers being registered in 2017.
Providers have been ramping up trials, proofs of concept, validation experiences – all in effort to determine the "magic sauce" that can then scale across their organisations. This is a fantastic time for new emerging technologies to get in amongst the action.
Providers need certainty that the solutions can deliver on their value promise. Whether this be customer experience, operational efficiency, overhead reduction, or a combination. Providers want to know that the technology extends and enables them to deliver the great service they all stand behind as their value promise.
So what can technology start-ups, entrepreneurs or market leaders do to stay ahead of the curve?
Invest in change management. The largest issue confronting aged, community and disability care organisations is not the ability to afford solutions, it's the ability to get the vast numbers of stakeholders they have bought into the change. There is an opportunity to re-think the way things are done.
Disruption will face its challenges. 'Virtual visitation' is no different. The $120 overhead of a case management visit can be reduced to $35 in a virtual visit. The virtual visitation allows that customer to spend those vital dollars on an outing to the shops, extra hour of personal care or just about anything of higher value to the individual. These unfortunately are challenging thoughts which require a real 'je ne sais quoi' or special thing to lead on scale.