At Agnes, we work with businesses entering the growth phase. With a focus on the early commercialisation stage, we support organisations who've broken through their foundational years with strength and resolve.
We guide and support these proven players on their journey from startup to grown up. For us, the big picture is everything. We believe purpose-driven organisations grow better – that those who live by their mission enjoy greater commercial returns and do greater social good.
We guide you from startup to grown up
Enrol Now
"We love working with Agnes for many reasons. I would sum it up by the feeling we have when we leave a meeting with Chris, we always feel invigorated, focused and proud of what we have achieved.
Chris is an extremely positive style. During a startup and scaleup mode, the day to day business is all consuming. Working with the team at Agnes has helped us step back and think strategically about EnrolNow, what we need to do for the business in the short term and the long term. Chris has helped us stay focused on sales and growth targets. He also asks some challenging questions around the business direction, our brand, our target customer. His advice and input always comes from a position of understanding our desired direction for our business."
– Tania, EnrolNow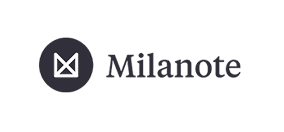 Milanote
"The thing I most appreciate about working with the team at Agnes is their ability to make us take a step back and look at the bigger issues in terms of where Milanote is at and where we want to be. They also have a huge amount of knowledge and experience in dealing with things like management, strategy, finance and other concrete areas where their advice has made a difference.
As investors in Milanote, they always do two things really well. The first is to be extremely supportive and encouraging of our goals for the business. The second is to challenge us when they think we should be thinking about things differently, going faster, or taking bigger risks to achieve those goals."
– Ollie, Milanote
RealTime Agent
"Agnes has helped refine Real Time Agent's message of why? They have helped shed light on the importance how to succinctly communicate why we do what we do and where we are heading. As a seed investor in our business, Agnes has been a supporter of Real Time Agent as we moved from early commercialisation into our next stage of growth. An example of this was the feedback we received from Agnes as we prepared for our Series A. It helped us refine our thinking and approach to the capital raising process.
The Agnes network has also helped Real Time Agent. Working from our own office can often leave us isolated from like minded business owners. Agnes has provided us with the opportunity to mix with other businesses across different industries to gain a more holistic view to doing business."
– Daniel, RealTime Agent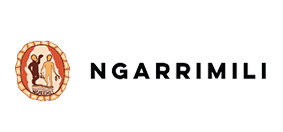 Ngarrimili
"Ngarrimili decided to move to Agnes because of the opportunity to work in an environment with a diverse range of people and businesses that are connected via a set of common values around delivering positive social impact.
Given that the essence of Ngarrimili is about supporting Aboriginal and Torres Strait Islander people to achieve economic empowerment through enterprise, we believe that being exposed to, learning from and working with a diverse group of people that are connected via the common thread of social impact is a great place for us to both work from and expose our participants to.
Agnes presents a great opportunity for Ngarrimili and its participants to learn new ways of doing things, be inspired by the work of others and tap into the tremendous networks that already exist within the Agnes ecosystem."
– Cormach, Ngarrimili
We expand your authentic connections