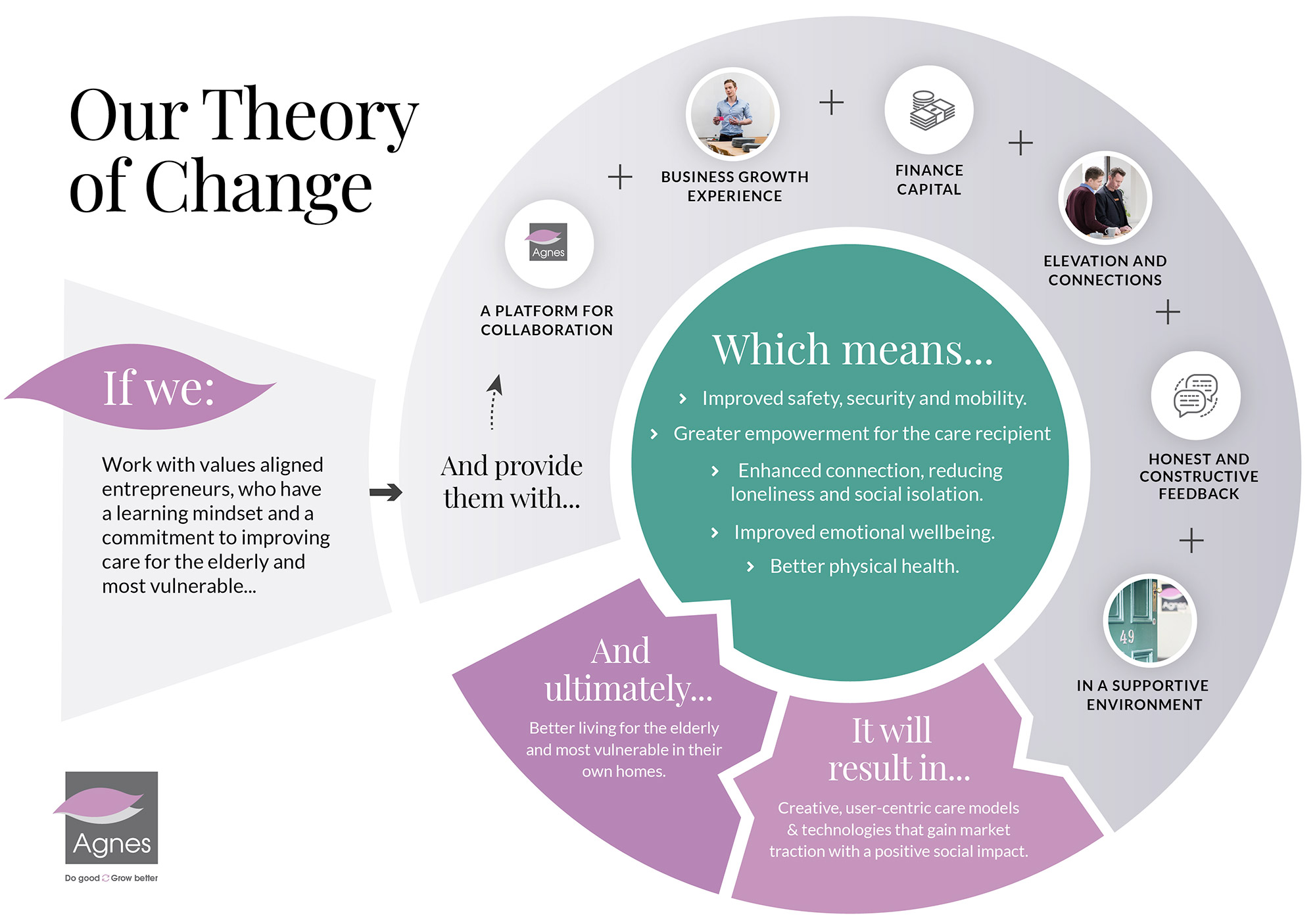 At Agnes, we work with businesses entering the growth phase. With a focus on the early commercialisation, we support organisations who've broken through their foundational years with strength and resolve.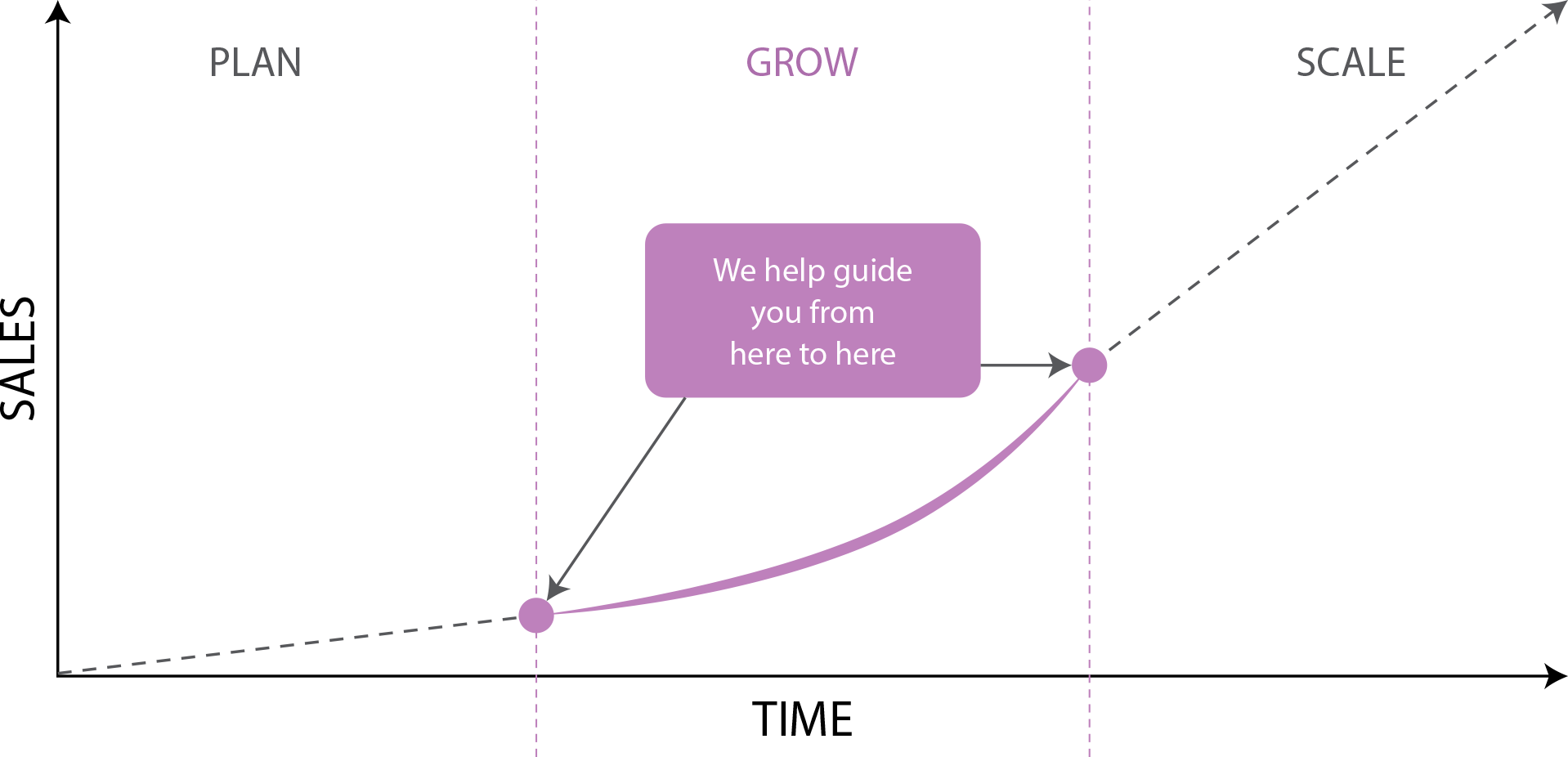 Plan
THE RESEARCH
IS DONE HERE
You have identified a problem in the market.
Research starts, along with the development of your idea to solve the problem.
From there, it is a period of testing & learning with potential clients to refine your idea and get it to product market fit.
Once this is done, reset your vision, find some good advisors, take on seed capital and move to the growth stage.
Grow
MOVING FROM START UP
TO GROWN UP
Early sales are in.
At the same time, expenses are growing faster than these sales.
This is the valley of death for a start up. You need to cross it. Having a trusted mentor and building a network of skilled advisors is critical at this stage.
To cross the valley, you need to be brave. Get clear on your target market, develop messaging and grow sales. You are all in, working harder than you thought possible.
Through this growth stage, you will also need to be investment ready. Most likely, you will raise capital a couple of times by demonstrating an understanding of where new capital needs to be applied to scale the business.
Scale
IT IS HARD TO GET HERE, NOW IT BECOMES COMPLEX
This is where you demonstrate profitable growth through repeatable, sustainable processes across the business.
The learning never stops. Mentors with a proven track record of scaling a business are a must for this phase.
Hopefully you don't need to raise capital again – you will be ready if it is required.
New skill sets will be needed to scale – this means building out your leadership team.
Most importantly, scaling involves building a team and a culture that can deal with rapid growth whilst handling complex internal and external relationships.
We help you move from start up to grown up